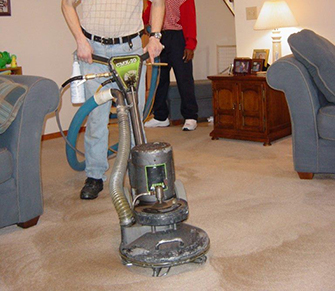 Chores have a tendency to pile up fast at home—especially for working professionals who have families. If the dishes are stacking up, the floors are looking lackluster or your bathroom has become a sty, it's time to get some help.
Pro Clean Building Services, Inc.
is here to assist you with residential cleaning in Fort Wayne, Huntertown, and Garrett, IN. No matter the size of your home or the depth of cleaning it needs, our experienced team is ready to make it sparkle once more.Our cleaning services encompass every room, floor to ceiling, to make sure no surface is left untouched. We tidy up, disinfect, organize and freshen your space to help you restore your comfort and quality of life.
Full House Cleaning Capabilities
There's no end to our capabilities when it comes to beautifying your home! From simple chores like vacuuming and dusting, to jobs that require more elbow grease, like hard floor finishing and grout cleaning, you can count on us for a job well done. We even offer both interior and exterior maintenance services, for a complete solution to managing your home:
Interior Services
Move-in/out cleaning
Spring cleaning
Renovation cleaning
Construction cleaning
Tile and grout cleaning
Air duct cleaning
HVAC cleaning
Carpet cleaning
Hard floor finishing
Exterior Groundskeeping Services
Lawn care services
Maintenance services
Mowing service
Raking
Weeding
Fertilization
Aeration
Shrub trimming
Scheduled Cleaning Services
Depending on your lifestyle, your home may need regular residential cleaning and groundskeeping service or just touch-ups once in a while. Whatever the case, Pro Clean Building Services, Inc. is here to help! We offer weekly, biweekly, and monthly cleaning services, tailored to meet the needs of your home. Whether you've got a full house with kids and pets or you're just maintaining your bachelor pad, rely on us to keep up with your chores so you don't have to.
To set up scheduled services or to inquire about house, commercial, or industrial cleaning in Fort Wayne, IN, please contact us today at 260-637-6200.