Industrial spaces have a stigma of being unclean—especially in the case of manufacturing. But this doesn't have to be the case! In fact, Pro Clean Building Services, Inc. helps industrial customers throughout the area maintain a clean, sanitary environment that boost productivity and lowers overall hazards. Our approach to industrial cleaning in Fort Wayne, Huntertown, and Garrett, IN is one that many businesses rely on each and every day.
Because we've been in business since 1992, we've had the opportunity to partner with numerous industrial businesses to offer our cleaning services. Some of our experience includes:⦁ Warehouses and storage facilities
⦁ Food packaging and processing plants
⦁ Manufacturing complexes
⦁ Heavy equipment manufacturing facilities
When providing janitorial services for these facilities and other industrial settings, we cut no corners and we always go the distance to deliver thorough results for our customers. Some of our core industrial cleaning services include:⦁ Heavy equipment degreasing and cleaning
⦁ Concrete line removal
⦁ Floor degreasing
⦁ Floor scrubbing
⦁ Floor sealing
⦁ Wall, ceiling, girder cleaning
Whether you need routine deep cleaning for a food processing plant or your needs fall in the realm of warehouse cleaning in Fort Wayne, IN, trust our staff to deliver exceptional results.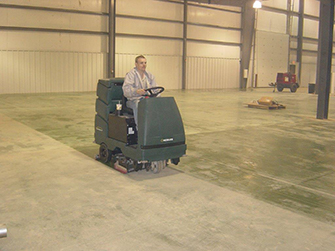 Warehouse Cleaning Expertise
The surfaces of any industrial facility are subject to extreme wear and abrasiveness. Everything from boot scuffs on the floor to graffiti on the walls needs to be addressed in order to maintain high standards. Our team understands this and takes the time to provide an unparalleled level of perfection. We'll virtually erase blemishes and marks from your facilities, leaving behind a façade that's clean.
Contact us today to learn more about our many industrial cleaning services. We look forward to working within the unique needs of your facility and your budget, to provide services of an unparalleled caliber. Contact us today for industrial, commercial, and residential cleaning at 260-637-6200 to get started.